Shane Proctor Joins Western Rodeo Coaching Staff

Sep 27, 2023 --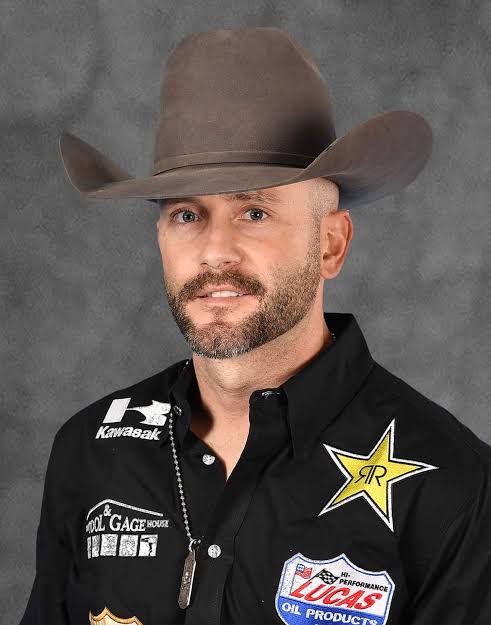 Western is excited to welcome Shane Proctor to the Pioneer family. Shane will be using his talents and experiences to develop Western's future and current bull riders. He is looking forward to helping the program grow and providing guidance to athletes to help lay a good foundation to be successful. Rodeo has become very business-oriented over the years, and it is important to be smart not only in the arena but also in the classroom and life.
His advice to students is to take everything seriously. Rodeo has come a long way throughout the years, providing many opportunities for a career. In order to find success in this profession, you must take care of business in all aspects of life. It is more than being the strongest in the arena. You must be smart and able to handle what life throws at you.
For the last 12 years, Shane has hosted a yearly bull riding school called "Riding Rank on the Rez" for youth on the Colville Confederated Tribes agency in Nespelem, WA, where he learned to ride and was raised. He is excited to begin working with college-level athletes and looks forward to providing mentorship and helping them build a firm foundation for their future.
Proctor has been in the rodeo business since he was born. He started riding sheep at three years old. He competed in junior rodeos until he got his first amateur pro rodeo card when he was 12 years old, competing in breakaway roping, traveling with his father and older sister, who were also competing. He started competing in bull riding when he was 15 years old. He won the year-end All Around in the Prowest Rodeo Association and Northwest Professional Association before he was 18 years old. Graduating to the Professional Rodeo Cowboys Association, he competed in all six men's events in both High School and College rodeo.
He spent two years on the Northwest College rodeo team in Powell, Wyoming, majoring in Health and Fitness Education. There, he qualified for the college finals twice in saddle bronc riding, once in bareback riding, bull riding, and calf roping. In his junior year at Montana State University, he made his debut in the elite Professional Bull Riders (PBR) series, qualifying for the PBR finals nine times.
In 2010, Shane returned to the rodeo circuit and competed in both the PBR and the Professional Rodeo Cowboys Association. He qualified for the National Finals Rodeo in Las Vegas 6 times and qualified for both PBR and NFR finals in the same year four times. Getting on over 220 bulls a year and competing in saddle bronc riding qualified him in All Around in the PRCA, winning 2nd and 3rd.
He won the PRCA World Champion Bull Rider Title in 2011 and the NFR bull riding average title in 2016. He qualified for his 6th NFR in 2021 at the age of 36.
He still competes today, and when at home, he enjoys working horses with his wife, a 4x PRCA specialty act top 5 finalist, training roping horses, doing leather work, and raising their 2 1/2 year old daughter.
Post Info
Title: Shane Proctor Joins Western Rodeo Coaching Staff
URL:
---
Recent News
What is Western Oklahoma State College?
About

Western Oklahoma State College, established as Altus Junior College in 1926, is the oldest original municipal two-year college still in existence in Oklahoma...
[About WOSC]

Vision

Western Oklahoma State College aspires to be the outstanding and innovative community college known for its focus on student success and its service to community and regional development.

Mission

The mission of Western Oklahoma State College is to provide high quality education while ensuring equity, supporting student success, and empowering individuals to become productive members of diverse local, regional, and global communities.